A mezzanine often is an intermediate floor within a building - between two main floors or the floor and ceiling of a building. They are most often a semi-permanent structure used within a warehouse environment. Mezzanine racking is the system that provides one of the solutions intended for storage and working simultaneously. Today we will introduce the top 10 mezzanine floor suppliers and modular mezzanine floor manufacturers.
1. Interlake Mecalux

Interlake Mecalux is the leading company in the storage systems market. It is specializing in the design, manufacturing, sale and services of steel racking, warehouse automation, warehouse management software, and other storage solutions.
Interlake Mecalux has founded 50 years and now ranks third in the world in the mezzanine racking system field. It is the leading storage company in Spain, selling throughout more than 70 countries.
Through the opening of the expansion of sales distribution networks, investment in Research & Development, Interlake Mecalux has an automated warehouse division, and the logistics portal Logismarket. This approach has guaranteed high-quality products and excellent customer service.
https://www.interlakemecalux.com
2. REB

REB Storage Systems International was incorporated in 1962. After over 58 years in business, REB material handling rack systems are renowned for innovative design, structural integrity, safety, durability, and value.
REB specializes in the design, engineering, sales, and installation of storage systems and material handling products for warehouses, distribution centers, manufacturing facilities, records storage environments and other companies with storage needs.
As a famous modular mezzanine floor manufacturers, REB has an expansive network of manufacturers and installation subcontractors. This allows REB the flexibility to choose products based on the requirements of each rack system including pricing and lead time.
https://rebstorage.com
3. Pallet Rack Systems

Russell Industries is a leader in new and used warehouse storage equipment for many different types of businesses. It is one of the oldest, respected pmezzanine floor suppliers and installation companies in the Southwest.
Russell Industries offers a huge inventory of ready to ship products with all the equipment and installation team to get the job done. They can manage any size product, anywhere in the United States. Pallet Rack Systems is now the new name and fully owned and operated by Russell Industries.
https://www.palletracksystems.com/
4. Macrack

Established in 1983, Macrack is an Australian owned and operated modular mezzanine floor manufacturer that manufactures custom-made warehouse and industrial storage systems. As a privately owned business, it has a strong focus on providing personal attention to each of our clients' individual requirements.
MACRACK supplies and distributes pallet racking and warehouse storage equipment all throughout Queensland and Australia. Delivering expert advice, cost efficiency and quality products second to none, MACRACK is the first choice for pallet racking for customers throughout Brisbane and all over the country.
The MACRACK manufacturing plant in Brisbane follows state-of-the-art manufacturing processes, with a team of dedicated staff intent on producing a product that carries name with pride. With MACRACK, you also receive a full after-sales service.
https://www.macrack.com.au
5. EZR Shelving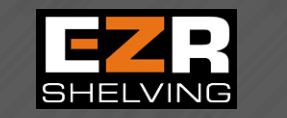 EZR Shelving is a long established mezzanine floor manufacturer and supplier of shelving, racking and storage equipment based in Witney which is located just outside Oxford. The company (E-Z-RECT Ltd) was setup by Alan Morton and was founded in the UK in 1978. The core E-Z-RECT products have been manufactured in Vancouver, Canada since 1963 and have been providing industry-leading storage solutions to businesses ever since.
https://www.ezrshelving.com
6. Hammerhead

Hammerhead is a single-source provider of storage and material handling solutions with 35 years in distribution facility experience . It gives warehouses and logistics professionals the productivity and space utilization they desperately need in the distribution industry.
Hammerhead designs, specifies, integrates and installs state-of-the-art storage solutions including both static and dynamic pallet racking systems. Its pallet rack installation, repair and maintenance team can solve any issues you might be facing with your warehouse storage and conveyor systems.
Through a wide variety of storage products and full maintenance services, Hammerhead assists clients to maximize their warehouse storage space, improve warehouse safety conditions and gain profitability by improving inefficiencies in their warehouse operations.
https://hammerheadllc.com/
7. STORCOOR

For over 30 years, Storage Coordinators (STORCOOR) has built a stellar reputation by providing storage solutions for commercial and industrial use.
It is a modular mezzanine floor manufacturer and supplier for pallet racking. STORCOOR has been proud to provide commercial and industrial shelving, industrial racking, material handling equipment and services nationwide for nearly 30 years.
STORCOOR specializes in maximizing storage space through our turnkey systems from design to installation. It provides customers with the end-to-end support they need to implement innovative storage solutions without the hassle or additional cost.
https://storcoor.com/
8. Specialized Storage Solutions

Specialized Storage Solutions is a manufacturer & distributor of warehouse storage and optimization products. It has been operational efficiency and layout optimization experts for over 30 years, creating space with cost effective, state-of-the-art storage systems – including using standard or custom fabricated products.
Specialized Storage Solutions services for businesses large and small include total system layout, designing & engineering, preconstruction plan reviewing, survey & analysis, field measurement, project management & installation scheduling. It can maximize efficiency by providing the right solution to streamline your workflow.
https://www.specializedstorage.com/
9. Cisco-Eagle

Cisco-Eagle is merged from Cisco Material Handling and Eagle Material Handling in 1995. It utilizes the most reliable, commercially available components and architectures, providing the latest equipment and software solutions.
Cisco-Eagle provides solutions for the movement, storage, retrieval, control and protection of materials and products throughout their manufacture, distribution, consumption and disposal. It provides specification assistance, prompt service, outstanding fulfillment services, and competitive pricing for hundreds of material handling products and scores of manufacturers.
https://www.cisco-eagle.com/
10. Weixun

Jiangsu Weixun intelligent (formerly Nanjing Weida Metal Co., Ltd.) is one of the early intelligent warehouse logistics system equipment manufacturers in China. It is mainly engaged in the manufacturing of storage rack equipment and has become the supplier of many world-famous companies investing in China.
In addition to domestic sales, weight-type shelves, beam-type shelves, and shuttle shelves are also exported to Europe, America, Southeast Asia, South Korea, Hong Kong, and other countries and regions. The company has passed the ISO9001-2000 quality system certification, and the products and product quality are well received by domestic and foreign customers.
Weixun located in Nanjing is a professional and leading modular mezzanine floor manufacturers. We have the full line-ups of racking, shelving, and their matched products. These products were sold well in China's domestic market and overseas.
https://www.veidarack.com/